Proof or BU?
Pridané: 24.6.2014 17:32.38
24 Jún 2014
Not sure if your coin is in brilliant uncirculated quality (BU) or proof quality? So read on.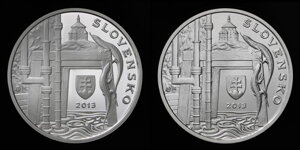 Máte v pozostalosti strieborné mince a neviete či sú v bežnej, alebo proofovej kvalite?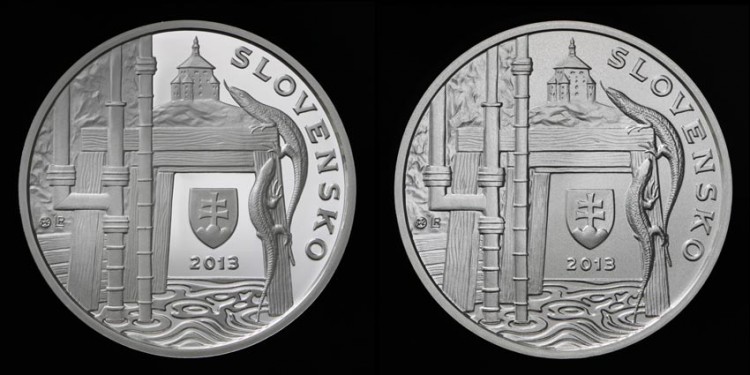 On the left is a coin in proof quality                          On the right is a coin in brilliant uncirculated quality (BU)
Proof-quality coins are minted for collecting purposes from polished stamps. The stamp is chrome-plated and polished to a high gloss before embossing. The embossed surfaces are sandblasted in the stamp. Such a surface treatment creates a typical proof effect - the contrast of the matte relief and the mirror-shiny background - of the surface. Usually, collector coins, most often made of precious metals, are minted in this way, but we also know circulation coins minted for collectors in sets of circulation coins.
Coins in normal quality are parametrically identical to proof coins, just when the stamp is finalized, it is not polished to a high gloss and the relief is sandblasted. The stamp is polished according to the requirement for common quality. The coin is all-gloss and does not create the aforementioned proof contrast. In this way, in addition to collectors, circulation coins are also minted.
On this occasion, I would like to dispel the myth that a proof coin taken out of a plastic bubble becomes a coin of normal quality at that moment. It is technically impossible. What I wrote about above. You can just destroy it, scratch it during handling, it may fall to the ground, or oxidize, but it is still a proof - even if it is already damaged. Therefore, care must be taken when handling such a coin.